Feature
Pitchfork
August 17, 2011
Link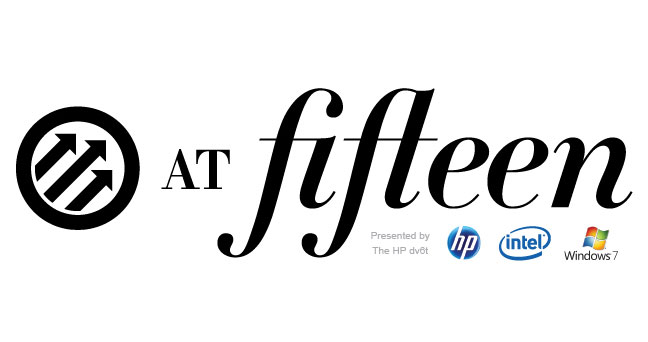 Freelance Hellraiser
"A Stroke of Genius"
[self-released; 2001]
When casual music fans ask me what mash-ups I like, I send them this wonderfully cheeky mind-meld between the powerfully sung come-ons of Christina Aguilera's debut single and the downtown New York down-strokes of the Strokes' "Hard to Explain". Grafting the teen-pop seductress onto the punk-descended classicists back in 2001 was a truly in-genie-us way of exploding the false barriers between chart-pop and indie-rock. More importantly, though, "A Stroke of Genius" works as an excellent pop song in its own right, cleverly predicting the guitar-driven turn that bubblegum pop would take on songs such as Kelly Clarkson's "Since U Been Gone". Created by UK DJ and producer Roy Kerr, who records as Freelance Hellraiser, the song gained mention on Xfm as well as in
The Village Voice
and
The Guardian
. Pitchfork ranked it #78 on the
Top 500 Tracks of the 2000
s.
Unless you have a famously insane live show like Girl Talk, however, it's tough for mash-up producers to get paid. The popularity of "A Stroke of Genius" gave Kerr a chance to do some official work, including remixes for Aguilera, Placebo, and the Verve's Richard Ashcroft. In 2005, he released a collaborative album with Paul McCartney called
Twin Freaks
. Freelance Hellraiser's album
Waiting for Clearance
arrived in 2006, featuring the tender, Fatboy Slim-like single "Want You to Know". Kerr joined with Anu Pillai a year later as Kid Gloves, and the duo has written and produced songs for UK electro-pop acts Ladyhawke and Little Boots.
The MFA
"The Difference It Makes (Superpitcher Remix)"
[Kompakt; 2004]
They called themselves the Mother-Fucking Allstars, and indeed, the first record from the UK duo of Alastair Douglas and Rhys Evans brought together the best from different rosters. Following singles from fellow British electronic musicians James Holden and Nathan Fake, the MFA's "The Difference It Makes" was the third release on Holden's Border Community label. With a crisply pulsing beat wrapped in a warm fog of hi-hat, bass, and swelling synths, eventually giving way to a robotic vocal, the track was dance music at its most reassuring. It was also a good fit for the "pop ambient" aesthetic of Cologne-based Kompakt, which wound up reissuing the single as the fifth installment on its Kompakt Pop imprint. The B-side was an extended remix by Superpitcher, aka German producer Aksel Schaufler, who had been catching ears with his own remarkably like-minded brand of glistening, melodic techno.
The two versions of the song shared the #43 spot on Pitchfork's
Top 25 Singles of 2005
. The track came at a time when Kompakt and a particular strain of welcoming, euphoric electronic dance music had been increasingly gaining attention, as artists like Wolfgang Voigt (aka Gas), Michael Mayer, Thomas Fehlmann, Jürgen Paape, and Justus Köhncke came to symbolize techno for a new set of listeners. In May 2005,
New York
magazine published a profile of Kompakt entitled "The Modern Lovers", saying the label "has gained much unlikely renown by making techno sort of sweet."
In the following years, records by Kompakt artists like the Field, Gui Boratto, and Matias Aguayo achieved similar success outside of the dance audience. Meanwhile, the MFA put out a handful of other records, culminating in 2009 single "Throw It Back (We Will Destroy You)," but they never quite captured a critical mass the way they did with "The Difference It Makes"; their blogspot page hasn't been updated in almost two years. Superpitcher followed 2004 debut album
Here Comes Love
with
Kilimanjaro
in 2010, again on Kompakt, and turned in an mp3 mix for Resident Advisor that same fall. A new Superpitcher track, "White Lightning", appears on Kompakt's new Total 12 compilation, out this week.
J-Kwon
"Tipsy"
[LaFace/So So Def; 2004]
Disclaimer: Teen drinking is still not exactly legal in the States. Yeah, but we have J-Kwon's "Tipsy". With help from production team Trackboyz, the St. Louis rapper conquered the summer of 2004 with this breakout hit from debut album
Hood Hop
, on Jermaine Dupri's So So Def imprint. At the time, it looked as if both J-Kwon and Trackboyz could conceivably headed for bigger things, as the single topped the U.S. rap chart and hit #2 on the Hot 100, held off only by Usher's "Yeah!", amid not only favorable coverage from the music press but also a glowing Trackboyz profile in
the New Yorker
. There was so much about the song to like: the goofy spoken-word intro, a clanging beat not far from Clipse's "Grindin'" or Lil Mama's "Lip Gloss", the "e'rybody" local color, the squiggling synths, and even the simplistic yet entertaining Midwestern party rhymes. The song ranked #31 on Pitchfork's
Top 50 singles of 2004
.
Still, those nursery-rhyme cadences on "Tipsy" indicated some of J-Kwon's shortcomings as a rapper, and he has never been able to match the success of his first hit. Follow-up single "You & Me" failed to crack the top 40, and when J-Kwon issued
Hood Hop 2
five years later, it was digital-only. To be fair, that summer's
Hood Hop 2.5
was available as a physical release, and it did reach #23 on the U.S. rap chart-- though maybe partly because it included "Tipsy '09". Last year's
J-Kwon
, which featured no singles, failed to make much of a dent in the public consciousness. "Tipsy" had already done much more, though in that song's case, "semi-consciousness" might be more like it.
Johnny Boy
"You Are the Generation That Bought More Shoes and You Get What You Deserve"
[Vertigo; 2004]
Appropriately for a band that emerged via the Internet and then almost as quickly vanished, not much is known about Johnny Boy. The Liverpool duo consisting of Lolly Hayes and the mysterious Davo released debut single "Johnny Boy Theme", which featured a voice-over from the Martin Scorsese movie that gave the group its name, in 2002. In the latter half of 2004, follow-up single "You Are the Generation That Bought More Shoes and You Get What You Deserve" began to draw attention online. The bum-ba-bum beat and swooning production by Manic Street Preachers' James Dean Bradfield garnered plenty of comparisons to Phil Spector. The memorable title suggested a vague critique of consumerism, but the song itself was pure pop, with girl-group vocals, cascading horns, and endless sea of "baby baby"s and "yeah yeah"s at the song's end (the latter of which you can hear even more prominently on a very fine, very underrated "Crews Against Consumismo Extended Mix"). The cut-and-paste aesthetic on display aligned Johnny Boy with groups like Brighton's the Go! Team and Seattle's United State of Electronica.
In August 2004, "You Are the Generation" cracked #50 in the UK singles chart, and the song eventually landed at #50 on Pitchfork's Top 50 Tracks of 2004. In 2005, the label Wild Kingdom released Johnny Boy's self-titled debut album-- aptly enough, in Sweden, ground zero for expertly sculpted but still youthfully ebullient pop. The full-length came out a year later in the UK, but aside from the two already-familiar singles, it was disappointingly scattered, lacking another track that could pack the emotional punch of the opener. And that was about the last we heard from the group. Johnny Boy's MySpace page is still online and shows the page owner's last login as recent, but for all intents and purposes, Lolly and Davo have disappeared. We were the generation that failed to make this song a world-conquering hit, and I guess we got what we deserved.
The Futureheads
"Hounds of Love" (Kate Bush cover)
[679/Sire; 2004]
The Futureheads took their name from the Flaming Lips' 1992
Hit to Death in the Future Head
, but their jittery, harmony-laden sound turned out to be more influenced by 1980s post-punk and new-wave than 90s psych-rock. The UK band formed in their hometown of Sunderland, and they'd already put out three singles from their self-titled 2004 debut LP before releasing this spiky cover of the 1986 Kate Bush classic. With clockwork whoa-oh vocal rounds and brash Brit-rock guitars, the Futureheads' version converts Bush's horror-movie fear of romance into a joyful eagerness to be loved, with a springy charge that conveys that first buzzy flush of a new relationship. The song finished at #5 on Pitchfork's Top 50 Singles of 2005; it also hit #8 in the UK singles chart and was NME's top single of 2005.
Kate Bush has become only more prominent since the cover, with her style echoing through more recent artists such as Bat for Lashes and Gang Gang Dance. And the Futureheads have hardly been silent. Their strong debut album itself earned a "Best New Music" nod and subsequent albums-- 2006's
News & Tributes
, 2008's
This Is Not the World
, 2010's
The Chaos
-- have been mostly solid, but without the high points of the group's initial offering. Their most recent non-album single declares "Christmas Was Better in the 80s", and while Futureheads clearly have the talent to keep improving, it's hard to top that first-love giddiness.
Lady Sovereign
"Random"
[Casual; 2005]
In hindsight, Lady Sovereign's success may have been (ahem!) random, but it also marked a relatively overlooked chapter in audiences' embrace of British and/or female rappers. Known by the government as Louise Amanda Harman, Sov came up influenced by the UK garage sound of Ms. Dynamite, who won the 2002 Mercury Prize but never really caught on in the States beyond music critics. Lady Sovereign arrived as part of another UK-specific moment, the grime scene brilliantly memorialized in 679's
Run the Road
compilations, but she also proved she could beat the Yanks at their own game.
Following 2004's "Ch Ching (Cheque 1 2)", a rework of Sunship's 2000 UK garage milestone, Lady Sovereign's second single, "Random", announced its ambitions straightaway. "Make way for the S-O-V," Sov chirps before tweaking J-Kwon's then-contemporary U.S. rap hit and mixing it with a bit of
Elephant Man
: "E'rybody in the club getting tipsy/ Oh, fuck that, just wine like a gypsy," she rhymes over a steely electronic drone, neatly contrasting two sets of regional slang. The message was clear: Lady Sovereign, like the Streets and Dizzee Rascal before her, was not going to try to act American. Also: She was good, very good, even by Americans' own standards.
"Random" ended up at #8 on Pitchfork's Top 50 Singles of 2005. The single reached #73 in the UK and appeared on "The O.C." in 2006. In November 2005, Lady Sovereign released debut EP
Vertically Challenged
on Chocolate Industries. It was available only in the U.S. and UK. After UK-only EP
Blah Blah
, debut album
Public Warning!
followed, this time on Def Jam-- the same major-label imprint as countless hip-hop classics. But neither that LP nor 2009 follow-up
Jigsaw
could come anywhere close to matching the winning, immediate élan of those first couple of singles.
In the meantime, London rapper M.I.A. has become a media phenomenon on both sides of the pond, while New York's Nicki Minaj has shown a schizophrenically swaggering female MC can still burn up the Hot 100. As for Sov, she has had her troubles, including a drunk-and-disorderly arrest in Australia, a last-minute escape from a scheduled BBC political-show appearance, and the death of her mother from a terminal brain tumor. She has also come out as a lesbian, a bold move in a rap business with few openly LGBT performers. Lady Sovereign maintains an active presence on
Twitter
, but it's unclear when we might see her next album.
Cassie
"Me & U"
[Bad Boy; 2005]
The singer, model, dancer, and actress born Casandra Ventura hasn't had a sophomore slump, because as of press time, Cassie still hasn't released a sophomore album. Her self-titled 2006 debut-- and specifically its first single, the icily minimal electro-R&B seduction "Me & U"-- might just have been enough. Written and produced by Ryan Leslie, and released in conjunction with Diddy's Bad Boy label, the song's steamy lyrical content and flat, distanced delivery helped it sell more than 1 million digital downloads en route to becoming an international hit. "Me & U" ranked at #48 on Pitchfork's
Top 100 Tracks of 2006
.
Lackluster live-TV performances soon sidetracked Cassie's pop-star ascent, however. In 2006, amid rumors she had collaborated with virtually anybody who was anybody in mid-2000s R&B and hip-hop production, Cassie announced the title of her follow-up album would be
Electro Love
. Over the years, she has released three singles from the album: "Official Girl", with Lil Wanye; "Must Be Love", with Diddy; and "Let's Get Crazy", with Akon. In the meantime, Cassie has also appeared in the 2008 movie
Step Up 2: The Streets
as well as music videos for Wiz Khalifa, Kanye West, Jay-Z, and Chris Brown.
Peter Bjorn and John
"Young Folks" [ft. Victoria Bergsman]
[Wichita; 2006]
The breakthrough record from this ultra-melodic Swedish trio depicts a chance encounter-- two lonely people, strangers in the night-- that might or might not bloom into something more lasting. Which pretty much sums up the whole "Young Folks" phenomenon. Oh, sure, guitarist Peter Morén, bass player Björn Yttling, and drummer John Eriksson had already recorded two fine indie-pop albums; the second, 2004's
Falling Out
, received U.S. distribution on the Hidden Agenda label. But it was 2006's
Writer's Block
, released on Sony imprint AlmostGold, that made the three singer-songwriters an international sensation. And while their album flouted its self-mocking title with an abundance of exquisitely crafted, 1960s-leaning guitar-pop songs, the first single, "Young Folks", had the biggest impact.
"Young Folks" was both familiar and novel. The laconic lyrics-- a boy and a girl feeling each other out, interested not in the past, not in the future, but in each other-- gave it a broad appeal, while the understated, offhand vocals by Morén and the Concretes' former singer Victoria Bergsman, complete with a grammatical error or two, firmly grounded the song in a slightly exotic but firmly recognizable everyday reality. A crudely animated video, something like an urban-Scandinavian
Archie!
comic brought halfway to Saturday-morning-cartoon status, added a visual component, illustrating both the underlying romantic tension and the song's more broadly meta connotations. "It's a hit," a dialog bubble exclaims.
Prophetic words. Big-name producers from Diplo to Erol Alkan (collaborating with Richard Norris as Beyond the Wizard's Sleeve) remixed the song, Kanye West rapped over it on a mix CD, the German singer Nena (of "99 Luftballons" fame) had a hit with it in her native country, the Japanese singer/songwriter Shugo Tokumaru had a
more modest hit
with it in his, and several other artists also tried their hands at covers. The song appeared in many TV shows, commercials, and even a video game (FIFA 08). The band played it on "Late Night With Conan O'Brien" and "The Tonight Show" with Jay Leno. "Young Folks" ended up at #5 on Pitchfork's top 100 of 2006, and the iTunes Music Store named it the #1 track of 2007. For a minute there, people debated how much it borrowed from the so-called "oriental riff." The original YouTube video now has more than 20 million views.
Bergsman, who had already reached a smaller level of popularity with the Concretes, has since put out two strong albums as Taken by Trees. The first, 2007's somberly introspective
Open Field
, was produced by PB&J's Yttling, while she recorded the second, 2009's gracefully ascetic
East of Eden
, in Pakistan with local musicians, getting production from Studio's D. Lissvik; Taken by Trees' non-album 2008 single with Air France, "Sweetness", shouldn't be overlooked, either. Morén put out a lackluster solo album in 2008, followed by a Swedish-language sophomore effort two years later. Yttling has continued to produce, coming closest to another "Young Folks" in the ongoing rise of Lykke Li. As for PB&J, they first put some space between themselves and their hit with 2008's
Seaside Rock
, a nearly instrumental album, then embraced heavier beats and barely missed the recent trend of gleefully foul-mouthed pop songs with 2009's
Living Thing
; they've stayed on a fair course with this year's back-to-basics
Gimme Some
. Still, as the new album's first single, "Second Chance"-- which can be heard in a Bud Light Lime commercial-- observes, "You can't, can't count on a second try."
Black Kids
"I'm Not Gonna Teach Your Boyfriend How to Dance With You"
[self-released; 2008]
Before Black Kids became a cautionary tale about the hazards of hype and major labels, they were just five young musicians who rarely played outside their Jacksonville, Florida, hometown. Formed in 2006, the group consisted of singer/guitarist Reggie Youngblood, keyboard-playing backup singers Ali Youngblood, and Dawn Watley, bass player Owen Holmes, and drummer Kevin Snow. On Aug. 11, 2007, Black Kids played an ear-catching set at the Athens Popfest in Athens, Georgia, and they posted their four-song
Wizard of Ahhhs
EP for free download on their MySpace page that same month. You could also find a recording of the Popfest set for download online. With tautly catchy new-wave songs and evidence of a fun, energetic live show, Black Kids looked like the real deal: an indie-pop band with broad appeal and, of course, an unforgettable name.
From then on, everything happened for Black Kids at hyper speed. On Sept. 2, 2007, the
NME
's blog called them "amazing" and "the new Love Is All." In short order,
Vice
interviewed them, describing their songs as "The Cure vs. My Bloody Valentine", Pitchfork posted "I'm Not Gonna Teach Your Boyfriend How to Dance With You" in Forkcast, and London's
Guardian
labeled Black Kids the "new band of the day."
Soon came signs it was all happening too fast. "How does it feel to be loved, assholes?" said Reggie Youngblood, as the band began a set that same October during New York City's CMJ Music Marathon. I gave the performance a positive writeup on Pitchfork, but other observers were more critical. A couple of days earlier, Pitchfork reported that Black Kids were working with Arcade Fire/Björk managers Quest Management. A photo from their CMJ debut appeared in a piece in
The New York Times
by critic Jon Pareles, under the headline, "Play Well, and May the Blog Buzz Be With You." In the coming months, the band toured and played summer festivals in the United States and Europe, including shows opening for Australian synth-poppers Cut Copy. Debut album
Partie Traumatic
, produced by Suede's Bernard Butler and containing new songs in addition to polished-up EP cuts, came out on Columbia in the summer of 2008, topping Billboard's U.S. Heatseekers chart.
A big reason for all the attention was "I'm Not Gonna Teach Your Boyfriend How to Dance With You", a scraggly, hook-filled indie-pop ditty with instantly understandable subject matter and playfully gender-ambiguous verses. UK singer/songwriter Kate Nash covered the song on a French radio station. The demo eventually placed at #68 on Pitchfork's Top 100 Tracks of 2007. The band went on to play the song on several late-night TV shows, both in the States and abroad, and the Butler-produced version of the track hit #11 on the UK charts. The single featured a brightly colored electro-funk remix by the Twelves, which the cast of "Glee" covered in that show's second season. The Twelves' remix also appeared in the
FIFA 09
videogame.
Sadly, it was all too much, too soon. Shortly after Black Kids played CMJ, current Pichfork contributor Jess Harvell wrote an Idolator "special report" called "
The Black Kids Hype Must Be Stopped
," arguing that the songs were "very much undigested." Harvell wasn't alone in his skepticism:
Partie Traumatic
lacked the homemade charm of the EP, but more importantly, it failed to provide another single as endearing as "I'm Not Gonna Teach". In 2009, Black Kids released the
Cemetery Lips
EP, comprising three remixes and three new tracks. A year ago, the band played a Florida "mini-tour", with a setlist that appeared to include new songs potentially intended for a second album.